The Safe Schools Project
THE SAFE SCHOOLS PROJECT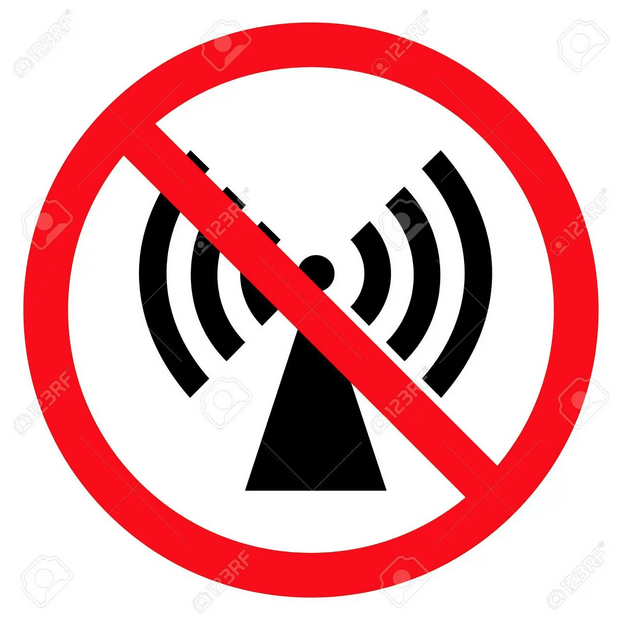 Thank you for taking an interest in the health and safety of your child's wireless radiation exposure, despite all the lies from our government and the wireless industry about this wireless radiation being perfectly safe.  The fact of the matter is NO wireless radiation is safe for children as was proven in a recent lawsuit against the FCC that our director was a plaintiff in.  Not only is this radiation not safe for children, but it's also not safe for adults, birds, bees, animals, insects, trees, flower and fauna!  The effects can be devastating, silently and  stealthily taking out entire populations of small critters and creatures, adversely effecting the food chain and striking humans and animals with serious, life altering and/or life ending illnesses.  All life forms are adversely effected.  In fact, the adverse effects are so effective it has become our military's favorite weapon of choice!  So why is it also in our children's classrooms?  That is the million dollar question.
OUR GOAL WITH THE SAFE SCHOOLS PROJECT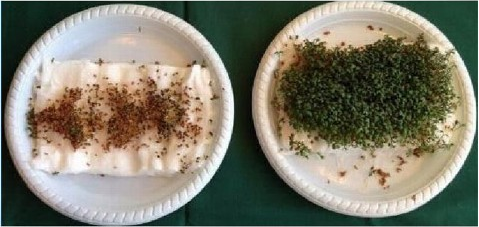 Our goal is to raise awareness to the harmful effects that wireless radiation causes our children, but also us adults too, not to mention the above listed species.  The hard truth of the matter is the only way this radiation is truly safe, is when it is eliminated by being hard wired.  With hard wired Ethernet, our children can get the same education, minus the side order of cancer, neurological effects, genetic damage and/or a whole host of lesser effects like headache, loss of energy, ringing in the ears, premature again, etc.
We will be taking your radiation measurements along with our winning lawsuit proving there is no safe level of radiation for children and presenting them to your school districts board and other appropriate authorities so that they may step in and protect our kids by hard wiring the school classrooms and banning the placement of antennas and towers on or near school property.
The above photo was taken from a middle school science experiment where the children placed plates of cress seeds near a WIFI router and other plates away from the router and shielded from the WIFI radiation.  For information on WIFI in the classroom, please visit our WIFI page.
HEALTH EFFECTS OF WIRELESS RADIATION AT SCHOOL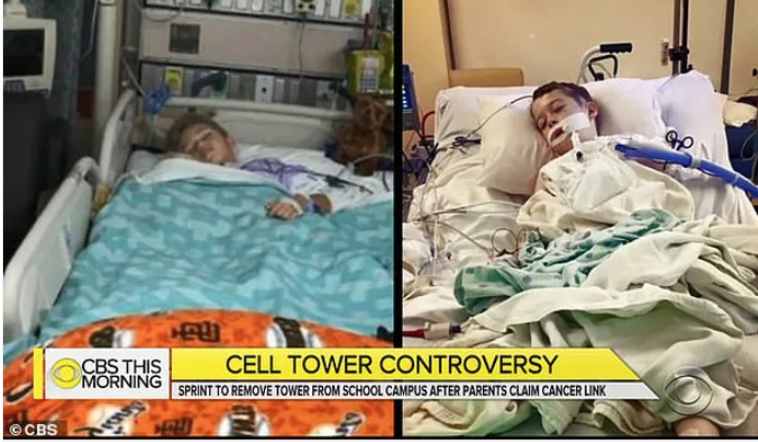 Please watch this CBS news report on 4 children and 3 teachers, all of whom came down with cancer after a cell tower was installed near/on the school grounds in Ripon, CA.
Click here for an excellent overview of some of the health and biological effects (compliments of the Bioinitiative Report) that have been found in scientific studies per micro watt (one ten thousandth of a watt), milli watt (one thousandth of a watt) or watts of radiation per centi meter (one on hundredth of a meter) or kilogram (1,000 grams = 1 kilogram, the unit of measurement used for cell/smart phones).
RECORDING RADIATION MEASUREMENTS AT YOUR CHILD'S SCHOOL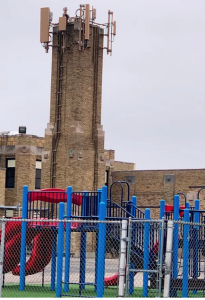 Please take clear photograph of all the readings you take in your child's school.  The 3 different RF (radio frequency) readings we will find most useful will be in the:
school yard,
school hallways and
inside the classroom.
Please email your results to contact (at) thepeoplesinitiative.org, along with clear photos of the readings as evidence and your direct contact phone # which we will never share with anyone outside of our organization without your express permission.
The electric and magnetic field readings are optional, but if the magnetic field readings are over 2 milligauss, we will accept and record them if you send them to us along with screenshots as evidence.
IF YOU WOULD LIKE TO PURCHASE THE METER YOU ARE USING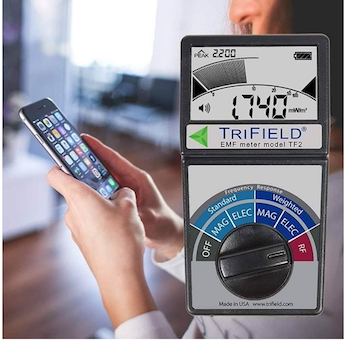 Take 10% off when purchasing this meter through Tom Haynie or you can email contact@thepeoplesinitiative.org for discounts on this excellent "3 in one" (RF, electric and magnetic fields), TR2 (Triefield 2)  meter.
Technical Facts About the TR2 Meter You Are Using:   The Trifield Meter, or TR2 meter is an excellent, all encompassing meter that gives you 3 harmful types of meter readings in one!  Magnetic, electric and RF (radio frequency).  Please click on the below vid for a thorough explanation on how to use this unique and very thorough meter!
Special thanks to Alpha Labs for above educational vid and these excellent meters.
RF CONVERSION CHART
Click on the below conversion chart to make it bigger…

The above technical conversion chart is compliments of SLT – Safe Living Technologies.  Please use our code PIF-5 to receive 5% discount on any items ordered from this online EMF store.
EMF EXPERT ADVICE ON SHIELDING, MEASURING, ETC.
Want a professional opinion about your home, school, office, work place or neighborhood?  You can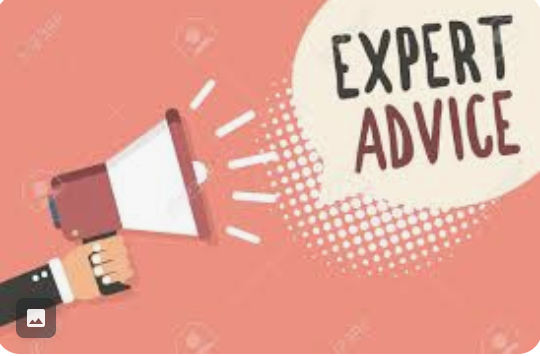 hire an Institute of Bau Biology trained, specialist on EMF's just by emailing us and receive a very special discounted rate (to be discussed by phone, depending on area to be measured, etc.), when you mention "The Safe Schools Project".  Please email contact (at) thepeoplesinitiative.org and put "Hire EMF Pro" in the subject line or call 310-281-9639 (no texts though, just voice calls).  All funds paid to EMF pro will be donated to this non profit  and are tax deductible to the fullest extent of the law.